West Swan Local Schools
I am proudly the Member of Parliament for local schools in the West Swan electorate.
I understand the need for quality infrastructure and technology at our local schools.
That's why the McGowan Labor Government is delivering a job-creating schools package to upgrade schools in our area and deliver quality STEM education.
This includes $4.5 million for upgrades at Ballajura Primary School, Illawarra Primary School, a STEM classroom upgrade at Ballajura Community College and a further $605,000 towards infrastructure and technology upgrades at our schools.
On June 14th funding was allocated for infrastructure and technology upgrades and I am pleased to have been able to support each school:
✅ Colourbond playground shade structure for Ballajura Primary School
✅ A new playground for Brabham Primary School
✅ New air-conditioning for Illawarra Primary School
✅ A yarning circle for Ellenbrook Secondary College
✅ Facility equipment and musical instruments for Ballajura Community College
✅ Shade sails for Ellenbrook Christian College
✅ An undercover area fan for Caversham Primary School
✅ Fencing upgrades at Mary MacKillop Catholic Community Primary School
✅ A yarning circle, shade structure and air-conditioning units for South Ballajura Primary School
✅ Miracle bus playground and spinning spiral discs for South Ballajura Education Support Centre
✅ Stage at Aveley North Primary School
✅ Fitness playground shades at Ellenbrook Primary School
✅ Shade sail and basket swing for St Helena's Catholic Primary School
✅ New playground and paving for Aveley Primary School
Upgrades and new classrooms at Ballajura Schools
The McGowan Labor Government will improve and build new education facilities by providing $4.5 million in funding to upgrade primary and pre-primary facilities at Illawarra Primary School and build new classrooms at Ballajura Primary School.
Illawarra Primary School will benefit from a McGowan Labor Government's commitment of $2 million to upgrade primary and pre-primary classroom facilities, improving the quality of education and accommodating for a growth in enrolments.
Additionally the McGowan Labor government has committed $2.5 million to build new classrooms at Ballajura Primary school, this will help accommodate the popular school's growing population and provide room for the school to grow further.
The school infrastructure upgrades will build on the McGowan Government's $46.5 million investment towards building and improving local schools in the electorate of West Swan over the last four years.

Brabham Primary School
In 2017 we committed to building a new primary school in Brabham, which is one of the fastest growing suburbs in the state. Minister Sue Ellery and I joined Brabham primary school to officially open it earlier this year.
Located in the heart of Brabham, the school features first class teaching facilities with an early childhood teaching block, four classroom blocks including a specialised art and science classroom and a music room.
I am glad the McGowan Labor Government is delivering on education in the West Swan electorate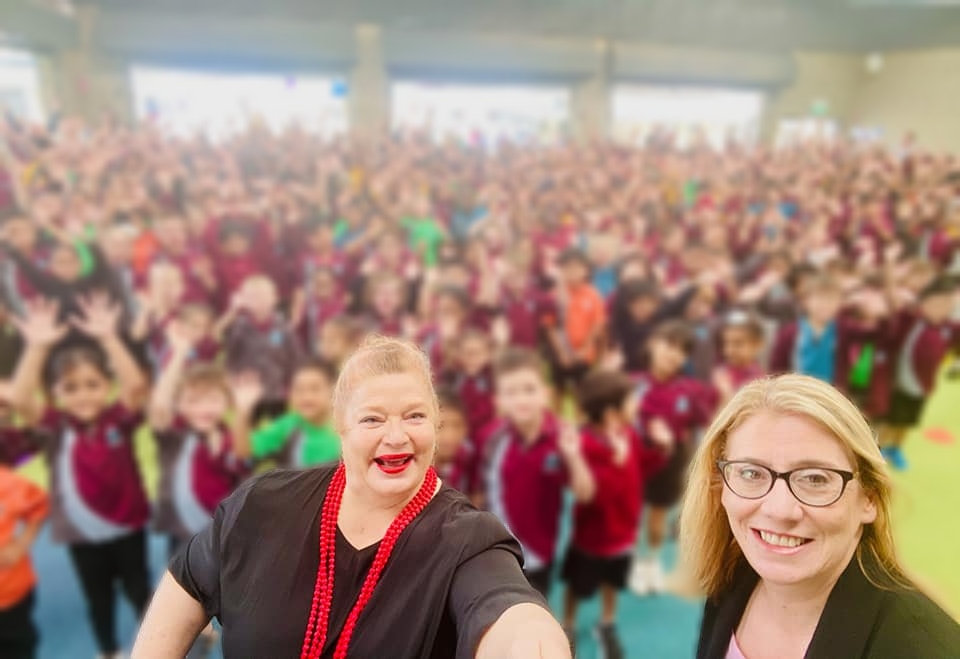 Dayton Primary School
In September, I revealed the design for the new primary school in Dayton.
The state-of-the-art primary school will provide capacity for 540 students and include a Kindergarten/Pre-primary block, four general learning blocks including art/science and inclusive education rooms, covered assembly area with music and canteen, hard courts, administration block, library, staff room and staff and parent parking.
This new school is expected to be completed in time for the start of the 2023 school year and will be located at the corner of Arthur Street and Cranleigh Street, Dayton.
Recently I met with foundation Principal Mr Raymond Boyd at the construction site of Dayton's newest Primary School.
Closer to the opening, the local community will have the opportunity to participate in choosing a name for the new school.
It was a pleasure to meet Principal Boyd and to observe the magnificent work our builders have done so far.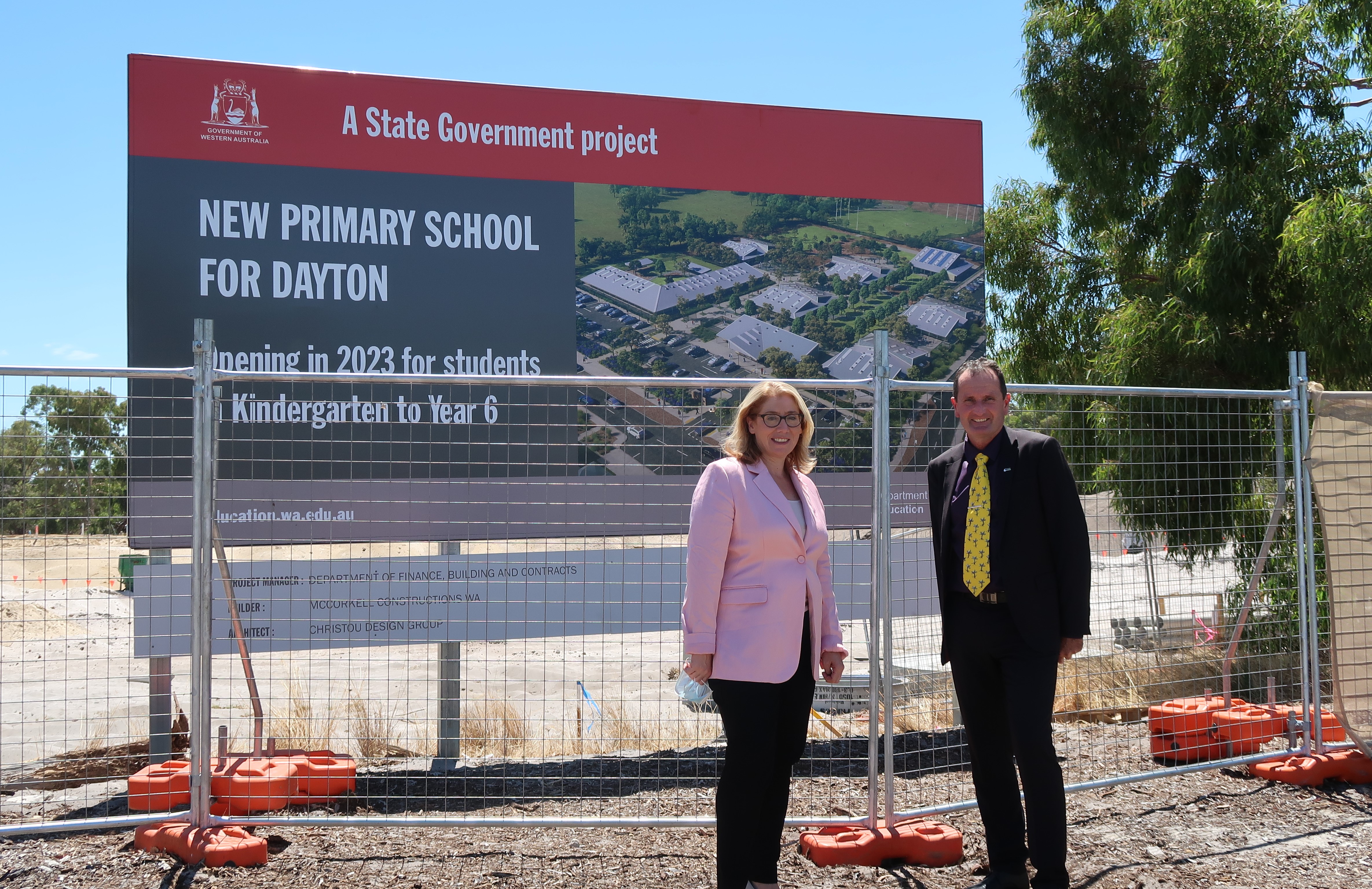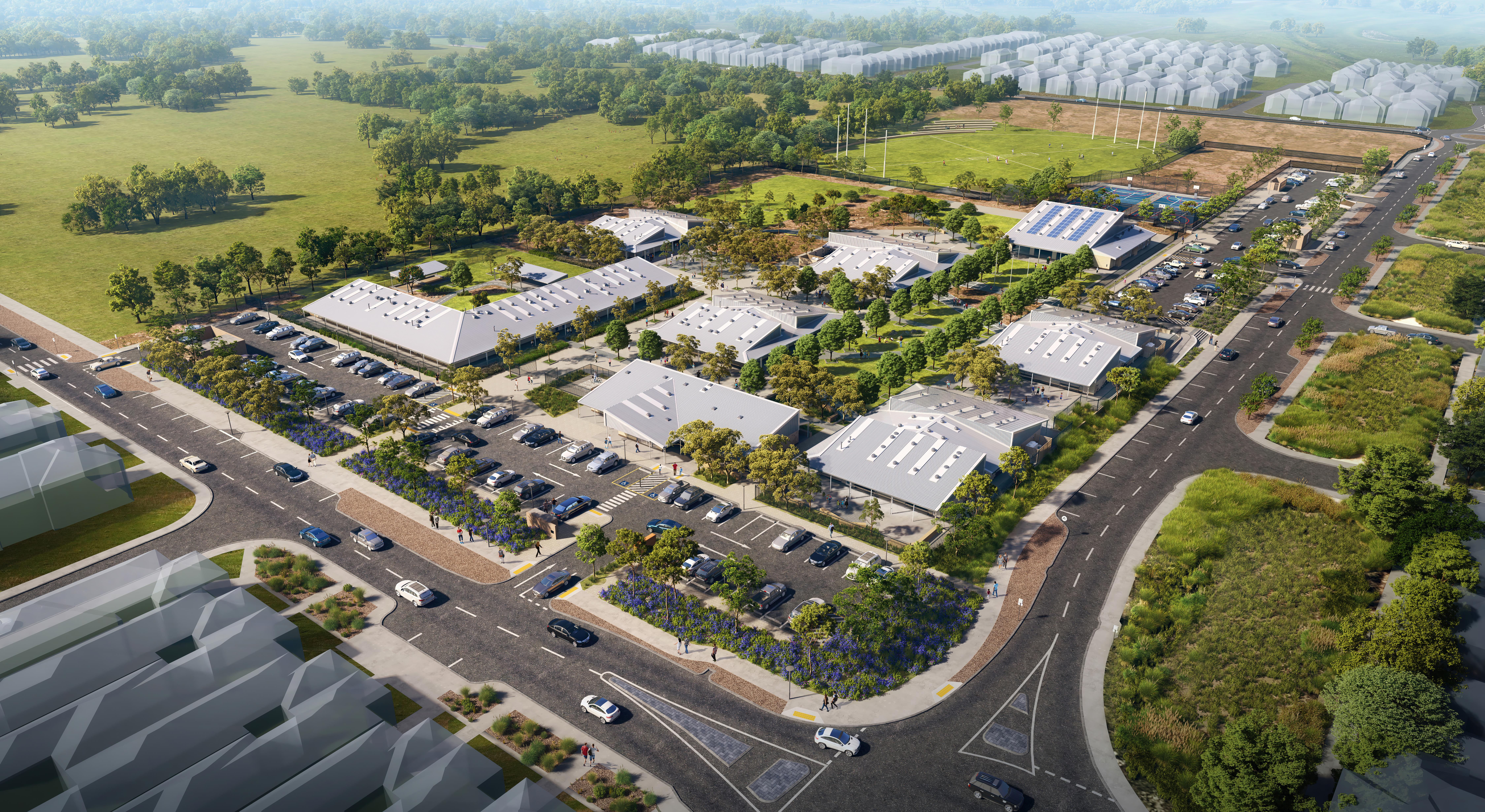 Early Childhood Centre Ballajura Primary School
In 2020 we delivered the new $3.2 million Early Childhood Centre at Ballajura Primary School.
The centre has welcomed kindergarten and pre-primary students to new functional and modern facilities provided by the McGowan Government.

Ballajura Primary School has achieved so much and the Early Childhood Centre will help the school build on their successes and continue their great work in educating local children.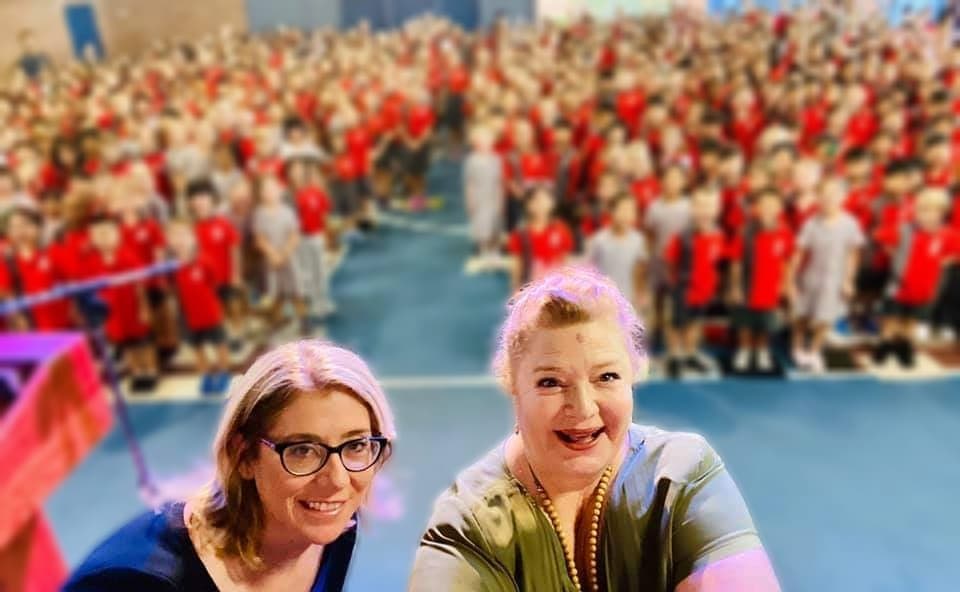 Performing Arts Centre Ballajura Community College
The McGowan Government delivers new $5 million Performing Arts Centre at Ballajura Community College.
The Performing Arts Centre provides new opportunities for students to develop their skills with access to a new theatre, a music ensemble room and a dedicated room for audio visual equipment.
The WA Labor delivered Performing Arts Centre will not only be a great asset for Ballajura Community college, but also for the wider Ballajura community.