Public Transport
Dayton Bus Shelters
After meeting with local Dayton residents regarding bus shelters, I wrote to all Dayton residents seeking feedback on where bus shelters should be located.
As a result of community consultation, I worked with both the Public Transport Authority and Local Government to secure funding for the three bus stops.
I am pleased to announce that the works to install bus shelters at the three locations have now been completed:
Stop Number 15527 – Isoodon St after Cranleigh St
Stop Number 15528 – Isoodon St before Cranleigh St; and
Stop Number 27879 – Arthur St after Floribunda Gate
These new bus shelters add to the overall amenity of Dayton, allowing Dayton residents to utilize public transport more confidently.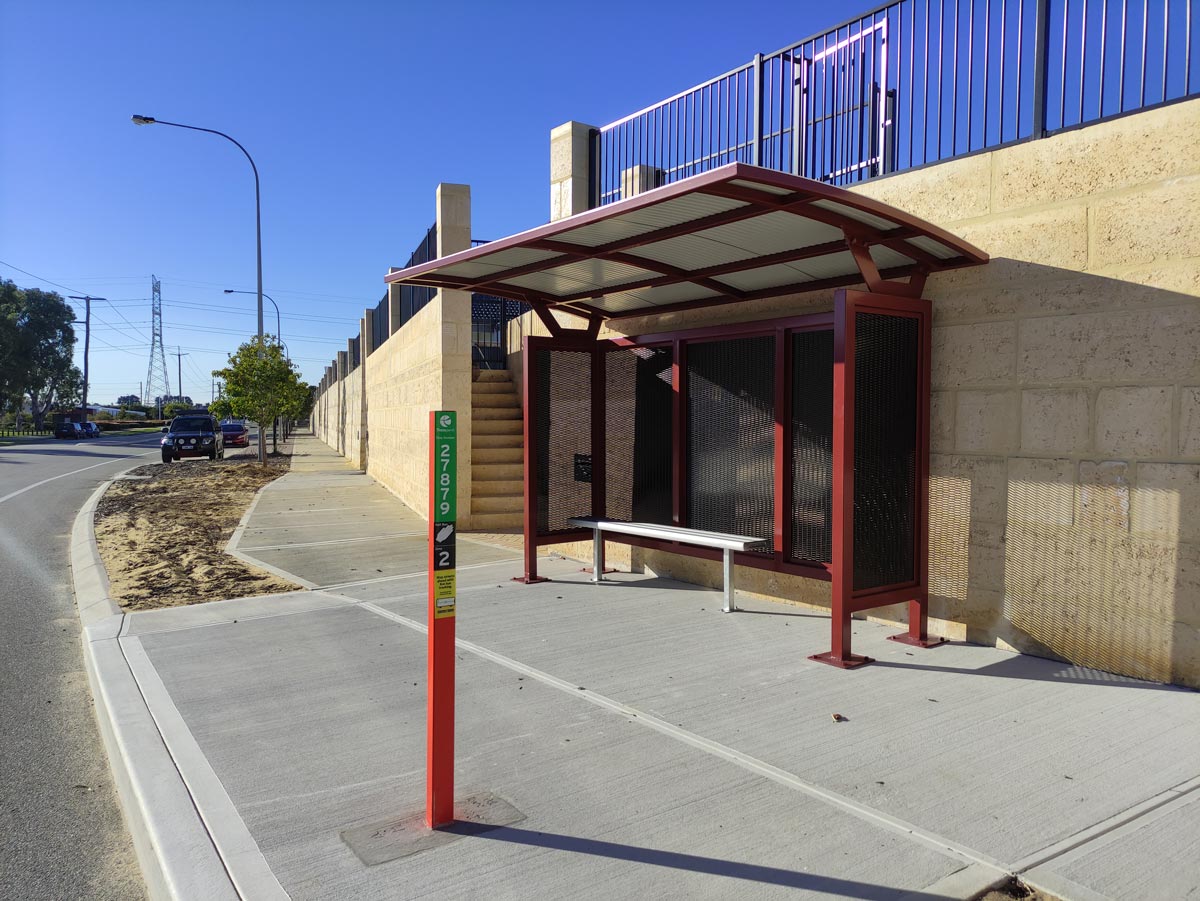 Henley Brook Bus Station Renewable Energy
Last year the McGowan Labor Government announced a $66.3 million package focused on delivering renewable energy technologies.
Part of this package included the installation of solar panels on 60 bus and train stations, including the Henley Brook bus station right here in the West Swan electorate.

As we progress with the METRONET Morley-Ellenbrook Rail Line, future stations will also include solar panels, further improving our renewable energy footprint in West Swan.