Dayton Primary School
Construction on new Dayton Primary school is well underway.
Structural works for teaching block 1 has commenced along with pouring of the concrete foundation for the library and administration buildings.
Over the next few months Dayton residents will see significant progress on the school at the corner of Arthur Street and Cranleigh Street, as we near completion in time for the 2023 school year.
The state-of-the-art primary school will provide capacity for 540 students and include a Kindergarten/Pre-primary block, four general learning blocks including art/science and inclusive education rooms, covered assembly area with music and canteen, hard courts, oval, administration block, library, staff room and staff and parent parking.
I am pleased to have worked with the local community as this new primary school is much needed and will relieve enrolment pressure on nearby schools.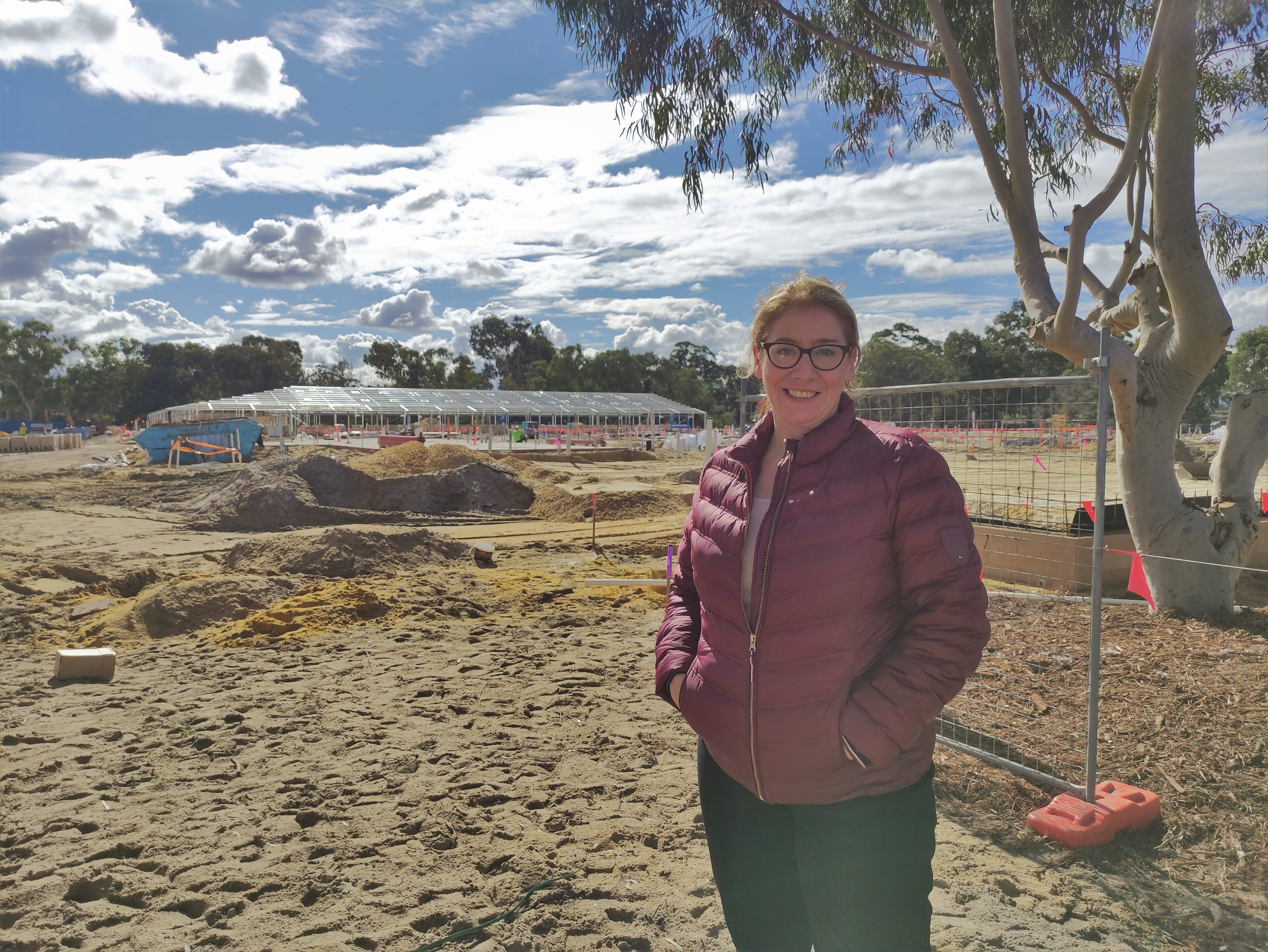 Foundation Principal Raymond Boyd
Recently I met with foundation Principal Mr Raymond Boyd at the construction site of Dayton's newest Primary School.

The school's construction is progressing well and will be completed for the 2023 school year.
Closer to the opening, the local community will have the opportunity to participate in choosing a name for the new school.
It was a pleasure to meet Principal Boyd and to observe the magnificent work our builders have done so far.